Air Conditioning & Heating Repair Services
EL Cajon, Lemon Grove, San Diego, La Jolla, Scripps Ranch, Carmel Mountain, Lakeside, CA
Jackson & Foster Heating & Air Conditioning is proud to provide the people of San Diego with the most reliable and economical HVAC service, repair, and installation. While we've grown and expanded over the years, we value the relationships we've established with our customers, and continue to provide quality workmanship and the very best products on the market.
Customer Reviews
All Google Reviews
Write a review
---
Dom DeLuca
The install went very smooth, finished in one day. They left our house in the same condition it was found. We are extremely happy with the out come. We would use J&F again.
Ronald Garcia
Second HVAC unit installed by this company. First one was in 1992, and was still working but on the way out. Excellent service, same as first time. Alberto and Miguel are great installers to work with. Give them a try, I believe you'll be glad you did.
Alicia Guillette
Our AC quit working in the beginning of September when it's still pretty hot out. J&F was able to fit me in within 24 hours!! Chris was a very nice and pleasant repair guy. I will definitely use Jackson & Foster again!
John Malthaner
Incredible Service! We had Jackson & Foster replace our rooftop system with a new Lennox. They are highly skilled and knowledgeable – had the old unit off and the new unit installed in under 4 hours!
Reliable Heating Repair Throughout San Diego
Jackson & Foster Heating & Air Conditioning is a full service HVAC company, covering all of your heating needs. Whether you're in the market for a new system, seasonal tune-ups, or in need of repair, your comfort is our priority. Our technicians are fully prepared with the training, knowledge, and tools to handle any heating problem.
Heating Installation Services
The Southern California climate is relatively mild, having a solid and reliable heating system is also essential, especially during the chilly winter nights. Our team at Jackson & Foster Heating & Air Conditioning can expertly handle any heating system installation you might need. We guide our customers from the selection process to the installation job, making sure that the heating system they choose will be effective and efficient for their homes.
HVAC Service Lemon Grove, CA | AC Repair Santee, CA | Air Conditioning Service Scripps Ranch, CA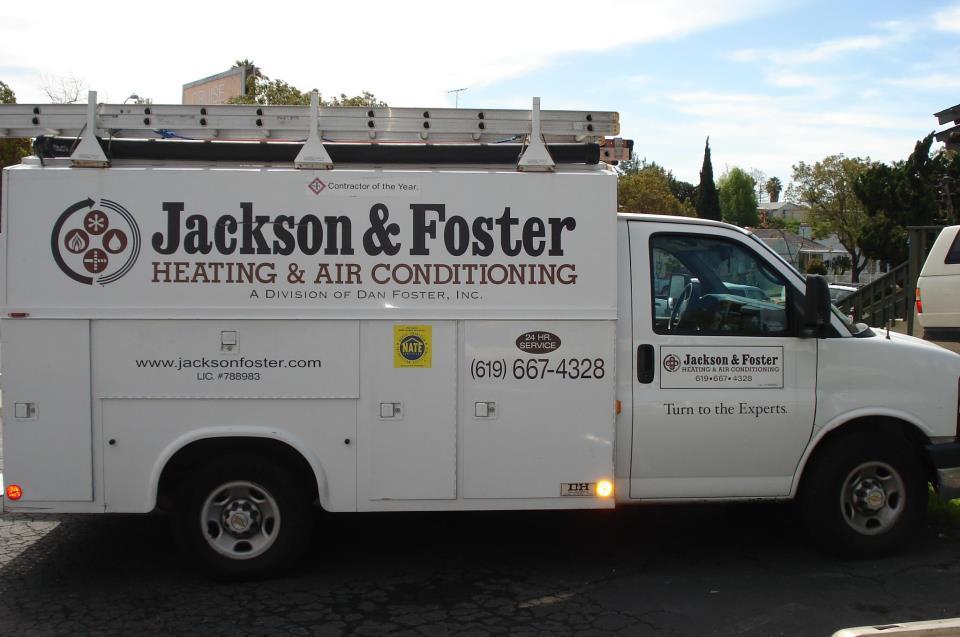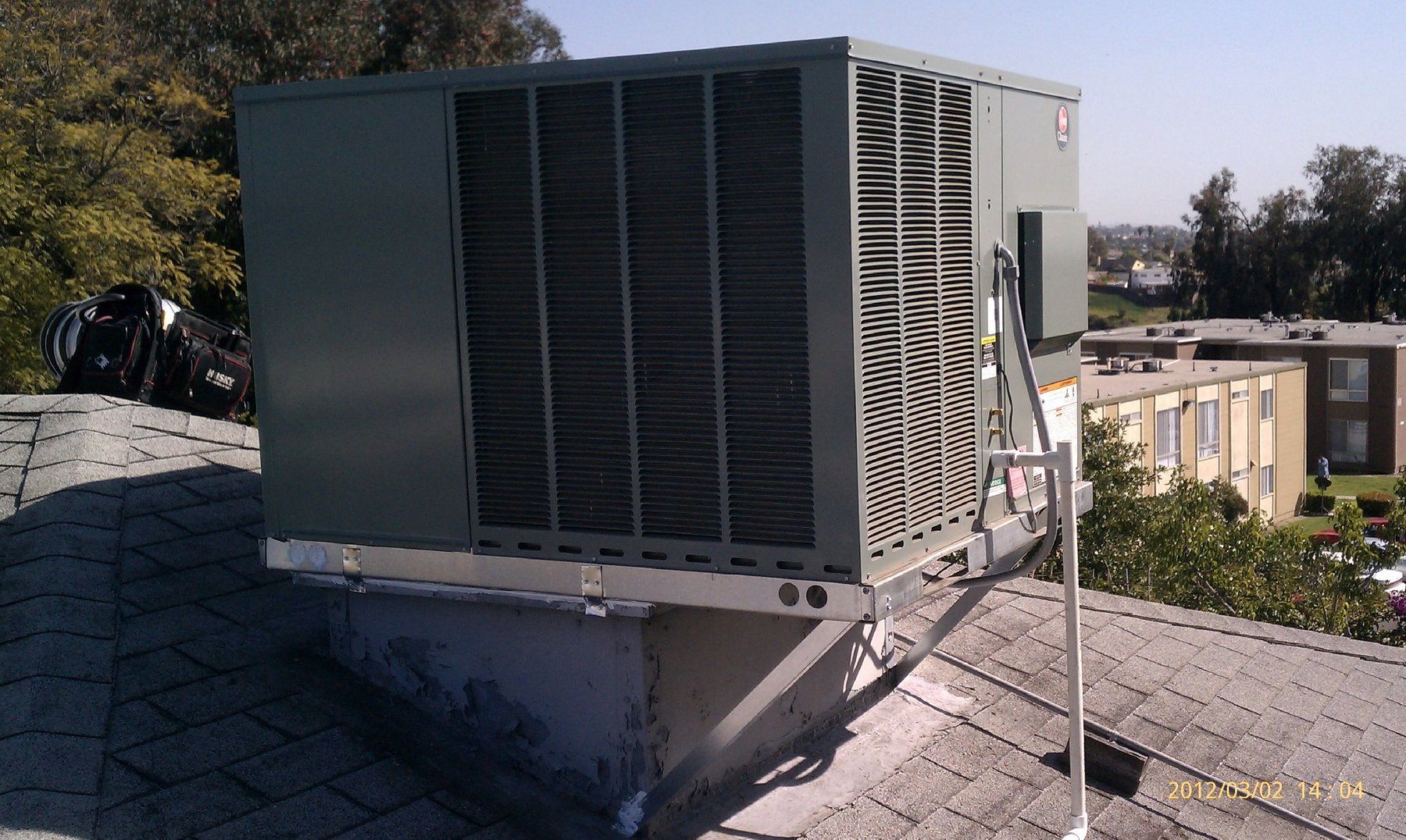 High-Quality Air Conditioner Repair
At Jackson & Foster Heating & Air Conditioning, we are proud to be a leading provider of AC repair in San Diego and the surrounding areas. Our technicians provide an efficient, professional service, and guide you through the process ensuring you make the best decisions concerning your air conditioning system. If you need reliable air conditioning repair service, contact Jackson & Foster Heating & Air Conditioning today! We pride ourselves on offering quality HVAC services to San Diego and the surrounding areas. Trust us to keep your home comfortable all year round.
Air Conditioning Installation Services in San Diego, CA & the surrounding areas
For over 50 years, Jackson & Foster Heating & Air Conditioning has established itself as the leader in air conditioning installation in San Diego, CA. We are proud of the trust our customers have placed in us, and we attribute our longevity and success to our dedication to innovation and to our commitment of delivering outstanding service. The process of air conditioning installation requires a keen eye for detail. Our team of highly skilled technicians can assist you in choosing the perfect air conditioning system for your home. We install top-quality air conditioning units that feature the latest technology, ensuring superior cooling performance and energy efficiency. Contact us today!
If your house is too hot or too cold, we're ready to help.
We service and repair all makes and models, and keep up with all the latest technology, ensuring viable solutions for every requirement and budget. Utilize our years of experience.